2012 was good year for rap music, and I got a top 12. How? I have no clue, I just went through the best of the best and it came out to ten, very random. I won't hold y'all up w/ the introduction, let jump to the list.

12. ROYALTY – Childish Gambino
3.5/5
A bit of a detour from Camp, but still a very enjoyable mixtape overall from Childish Gambino. To me, this was more of a showcase for him and his independent success, more fun, nowhere near as deep and introspective as some of his older work but the result was still solid music. He now has shown that he has the ability to not only produce very good beats and to work with some very talented people and keep pace. The problem with this mixtape though is that even though he was able to keep pace, he was still out done by most of his features such as Bun B, Schoolboy Q, Ab Soul, Nipsy Hussle. The production on the album was great, but some tracks lyrically didn't work and was lacked replay value because of it.
11. K.O.N.Y – Smoke DZA
3.5/5
DZA is another one of those rapper, like Curren$y and Dom Kennedy, that will never WOW you lyrically, nor will they stray from that lane and try to, but there is something to be said when you can make consistently good music. DZA gives us solid lyrics and great production, but like Curren$y and Dom, he can come off flat, uninspired and repetitive. That happened more on Rugby Thompson, but on K.O.NY, lyrically, he was solid all the way through, just don't expect to remember after you listen, he does have beats though, you can never say that.
10. Taylor Allderdice – Wiz Khalifa
3.5/5
This mixtape is the reason I get mad at this pot smoking asshole, right after he releases Kush & Orange Juice, which was his best work to date, he drops Cabin Fever…which was straight ass….and Rolling Papers…..recycle bin classic…..He regained some of my faith with this mixtape though, which was perfect for the summer. The production was great, props to whoever used that chrono trigger sample and getting Jake One to produce "The Grinder". When Wiz shows enough focus, he can make some very good music. Now, he still has moments of lyrically redundancy, which is expected at this point and he's never been great lyrically, but he can make more music like this, but of course, he's either inconsistent or just putting out any ol' thing just cause he knows he has enough fans that will support him and his weed habit. But at least he gave us this because O.N.I.F.C was trash.

9. Habits and Contradictions – Schoolboy Q
3.5/5
The rise of TDE [commercially and critically] started with Schoolboy Q's second album early in 2012. He set the tone for the label but solidified himself as an individual. Solid production mixed with good to great lyricism and the ability to create catchy ass songs. He can also work well with others, but the best chemistry was between him and A$AP Rocky on one of the best tracks of 2012 "Hands on The Wheel". The setback is that Q's lyrics, every once in a while, range from decent to eh. Next, the album it's self, was all over the place, even for the album's title. Like, you can see what he was doing, but he misses wildly in the process.

8. Mic Tyson – Sean Price
4/5
Sean Price has always made music to slap your rude neighbor to, and nothing's changed here, no reinventing the wheel, just a really gruff & tough album that had no filler tracks, just tracks that wasn't as good as others, which as you can see, was its biggest downfall. Otherwise, good production, great to good lyrics, a good album from a man I just started listening to.

7. Reloaded – Roc Marciano
4/5
Roc sticks to what he knows and what he's good at, grimy street tales about guns n' shit delivered with a cold delivery with the production to match [even though sonically different from Marcberg since he had outside production this album]. This album feels like everything that could have occurred midnight or later because everyone's voice is never raised beyond regular talking levels, and the beats have some knock to it, but it meshes perfectly, think "Quiet Storm" from Mobb Deep. He could have found some better features for the album though, they were nowhere near as good as Roc, plus they sounded the same. Also, lyrically, he gets redundant at times and at times I can miss what he's saying and still not miss much.
6. Rare Chandlers – Action Bronson & Alchemist
4/5
First off, Alchemist is easily one of the best producers of the year, up there with Hit-Boy, this mixtape was just another example of production skills and added chemistry with one of the best underground acts around and one of the best NY rappers under the age of 35. Lyrically, Bronson was his usual stream of conscious self, only this time, it was sharper than usual, probably because of the build up from his first release until now, progression. Some of the tracks wasn't as good as the next, but they were never bad, like "Mike Vick", just lack the reply values as say " Randy the Musical".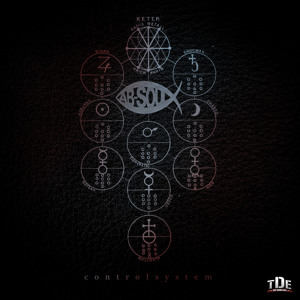 5. Control Systems – Ab Soul
4/5
Ab Soul is the Russell Westbrook of TDE, this album proves that he's a real force to be reckoned with, especially with this album. Lyrically sharp and very good production until the end, Great features as well, everyone that contributed added to the value of the album that was filled with social commentary, political views, fun w/ ho's, drugs and drinks, stories about his life and a lost love of his girlfriend. This was a very good album that had a few flaws and a couple of tracks that wasn't as strong, but all of that will ultimately not hold back the replay value of the album
4. Yellow Album – Dom Kennedy
4/5
Great bounce back album from Dom, because From the Westside with Love 2 was deleted of my MP3 with the quickness.  Another rapper who won't come with some fancy wordplay or nothing like that, but will offer up some great music, difference here is that this album along with the smooth tracks, he had very strong, upbeat tracks that matched his flow, the best example of that was another 2012 standout track "Hangin" w/ Freddie Gibbs. The biggest drawback to this otherwise strong album was his lyrics got a lil too laid back or just wasn't good at all, but this was an album to remember in 2012.

3. Life is Good – Nas
4.5/5
'Bout damn time Nas released an album that was finally worth talking about for all the good reasons. Except for 2 ear scathing tracks, this was an album that was lyrically strong, filled with more of his patent nostalgic  storytelling, FINALLY some good beats to work with and a sense of focus from the 40-year-old.

2. A Dream Deferred – Skyzoo
4.5/5
Yet another piece of work form an artist that still doesn't get the recognition he deserves, especially with a near perfect album, but that's how it goes sometimes in the underground scene of rap. Skyzoo released an album full of dense lyrics, great production and great features. His last 4 tracks of the album was one of the strongest of the year, especially since it was towards the end, where things usually tailor off a bit for most artists. Just 2 tracks that I didn't think were that good but were not bad at the very least.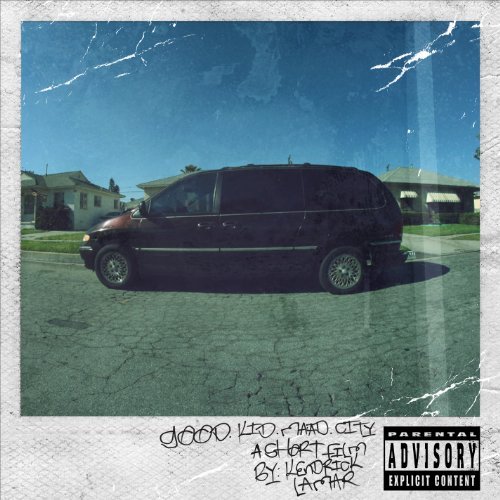 1. Good Kid M.A.A.D city – Kendrick Lamar
5/5
This was a classic album, I'm not saying this off hype either, I really do believe it is. The amount of detail in this album is crazy, great production from start to finish, great features, great execution of the story of a teenage Kendrick Lamar. This was the album that further proves that he is one of the top artist is rap period and at age 25, he has a long career ahead of him, and after Section .80 and this album, eyes will be on him.
Welp, That's my list, questions, comments etc etc [points down at comments box]